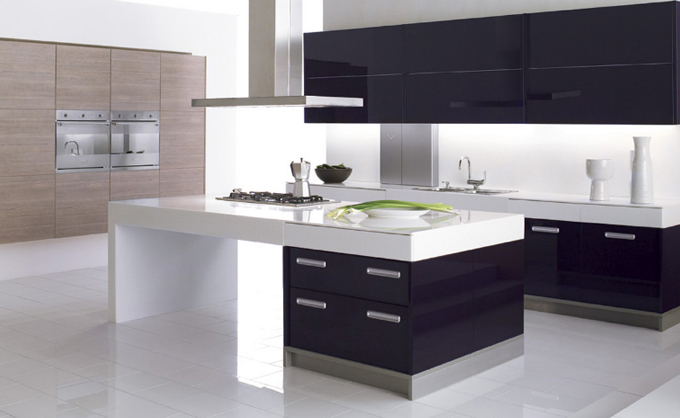 Product Stories
Smooth lines derived from the ability and passion for innovation and steady home-made food for thought in the contemporary European-style environment, is evident throughout the Newark series design and functionality. These elements are adequate, the perfect combination to create a warm, modern sophisticated sense, is leading the trend lies its charm.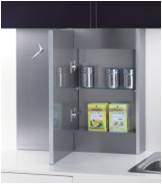 Pipe cabinet
In the kitchen, there will be one kind or another in the pipeline, such as gas pipes, water pipes into the water and the next and so on. Pipe cabinet design, not only cover the pipes, wires and other areas not pretty, but also more out of a can be placed and storage space for items.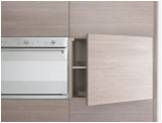 Pop-up door
When you are busy in the kitchen, when in many cases your hands are holding something, or the hands of an oil slick, which you open the cupboard inconvenienced. However, with the pop-up door, you do not have to worry about, you only need to gently press one, pop-up door will open automatically, much easier to use. At the same time, because there is no handle design makes the appearance of a very simple unity cabinet.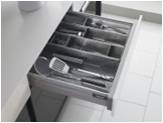 Drawer separator plate
All imported top-drawer separator plates, its internal structure can be adjusted freely, allowing you to more effectively shape and size in a reasonable manner all kinds of kitchen supplies and utensils finishing in perfect order. High-quality stainless steel gives you peace of mind in the long-term use.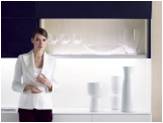 Container handling floor lamp
Container handling the full light of the bottom plate is. This design makes lamp panel on both sides can act as a source. When you Dakai Deng plate below the switch, not only illuminate the area beneath the table, but also when you open the Container handling, so that the items inside the cabinet at a glance.
Available Colors