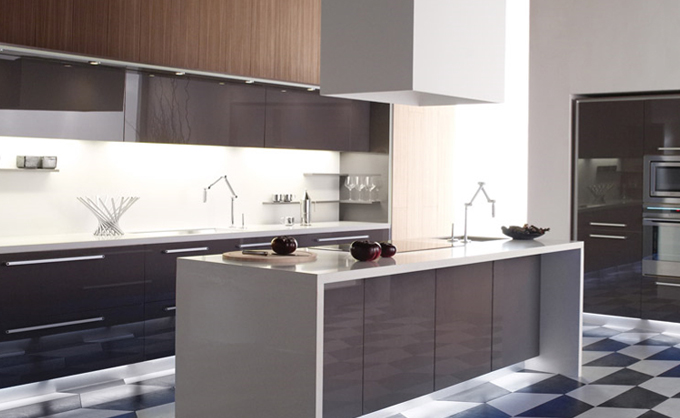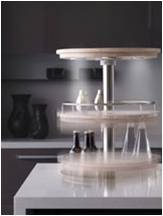 Automatic lifts
Many bottles and jars in the kitchen table had been occupied by a lot of room, automatic lifting platform to the attribution of these containers a good. Multi-layered three-dimensional structure can accommodate a considerable number of jars in seemingly a uniform, a unique energy-efficient LED lighting makes the cooking time can easily get the needed seasonings. Touch of a button, hidden after the lifting platform can be, and the table looks perfect fusion more directly as a chopping board to use. In addition, the touch protection system and child lock protection features to ensure its safe use.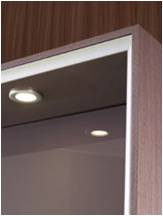 Built-in LED Light
The use of lighting is essential for a comprehensive cabinet, how clever lighting integrated into the whole cabinet is a cabinet design has been one of the difficulties, Kohler creative use of built-in LED lights to increase lighting in the kitchen light source, not only for you cook, to provide adequate lighting, and cabinets designed to maintain the appearance of unity. At the same time, LED lights more energy-saving, environmental protection and low-calorie, less power consumption in the premise of the provision of adequate light.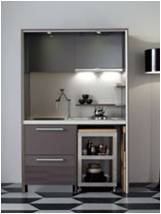 Fine small kitchen
The convenience of the kitchen space, the kitchen has always been pursued by the user, full-functional fully reflects the refined design of this concept to your washing, cooking, eating, etc. needs a solution and into the whole, almost all cabinet features integrated into the limited cabinet space among the many can not be possible.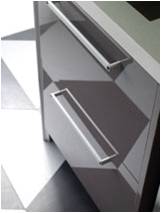 Handle - Novo Ti Si
A new line of contemporary design concepts, so that the modern cabinet revealed in the original style handle for cabinet monotonous fear before it is also redundant, the bright ideas in the six side screws to add elegant kitchen will also allow more solid grip . This is also the original Kohler, enjoy patent.
Available Colors